Salisbury, MA Pizza Delivery - Niko's Roast Beef and Seafood
194 Elm St. Salisbury, MA 01952
See what our customers say






This place is known for their roast beef, which I didn't try. I figured if they were good at that, what else might they do well....the fish! They can cook fish, succulent, not over cooked or over salted...just right! I had the sea scallops and clams combo. Delicious! Now, I'm looking forward to trying the roast beef!






Up visiting New England (born and raised) from Florida. Had to have a box of clams and an authentic super beef. Kids had a pizza. Wife had pastrami. Everything was as I remembered it, which is to say it was fantastic. Great online ordering system, huge menu, excellent customer service. Bravo!






When in the area we stop for food. Good food,friendly. Roast beef is excellent. Steak and cheese good Onion rings not pre-made frozen ones






I've been eating here for over a decade. The staff is very pleasant and very hard working. The quality and consistency of the food is always great! Especially the roast beef! Always worth the trip!






I was traveling back from Maine to Georgia and got a little lost, but found Nikos. By far, they have the best roast beef sandwich I have tasted in 40 years. Growing up in the '60's in South Florida, we had a restaurant called Lums. It also had incredible roast beef sandwiches and Nikos brought back instant memories. It is a small family run restaurant and don't expect 5 star accommodations, but the food does not come any fresher and better. Well, we settled in Vero Beach, Florida and I'll miss my stops at Nikos. They always treat you like family.






Roast beef with spicy sauce is delicious. The hot pastrami was also very good. Staff is efficient and friendly.






Huge roast beef sandwich. Quick and courteous service. Spectacularly clean everywhere.
The sauce they put on their roast beef is slightly spicy and completely delicious.
Their marinara we got with the cheese sticks was exceptional.






Super beef. Super beef. Super beef.
We also liked the sweet potato fries, subs, and baklava. Pizza was decent but nothing special.






We love the food from Niko's. Favorites are the roast beef, gyro, chicken kabobs and so many more menu items! Our son and his family visited from Florida and raved about the beef and homemade soups. Keep up the great work, guys!!!






Steak and pepper sandwich with cheese is 10/10. They got that delicious chopped steak that melts in your mouth, peppers add that next level of flavor, then cheese on the bottom to fuse it all together






Best grilled Buffalo chicken salad!!! Amazing! Everything was nice and fresh chicken delish! Thank you Niko's!!






Just ordered from Niko's for the first time. I got a chicken salad club and I think it's the best club sandwich I have ever had. The chicken salad was all white meat with no celery. Instead of toasting the bread they grill it. It was absolutely delicious…Highly recommend! Will definitely order again when I'm in the area.






My new favorite place!!!!!!!
Moving my way across the menu, and everything is perfection...every time!
The Chicken Kabob salad is a.must!!






Absolute best roast beef around and broccoli bites yum 😊! Ana is great and the customer service is excellent! This will always be my go to place






Best roast beef I've had since growing up in Revere...my wife's small calzone was enough to feed 2






A top 10 super beef on the north shore. Very good job






Best roast beef sandwich around. For just under 15$ you can get a massive SuperBeef sandwich on an onion roll with cheese and toppings and a small order of fries that are not small at all. Fair prices, friendly people, good food






We come here for three ways and chocolate milks nearly every day after the gym (yes ironic). North Shore Beefs is TOTALLY sleeping on Niko's!!! It's our favorite in the area. Love the lady at the counter she rocks. See you tomorrow!






been going here for years. best roast beef around






Fabulous new find...great prices..awesome menu selections...and delicious dinner..





Very good quality, fair prices. The local go-to.






Food was great with generous portions. Really friendly staff as well.






Best roast beef around! Salads and pizza too! Friendly family owned place





Great food and great service. Small location but their outside seating on picnic tables was just right for a quick bite.






Made the mistake of getting a steak and cheese sub at a shop other than Nikos. What a mistake! If you want quality and taste. Don't settle for less. Nikos is the only way to go.






Best roast beef bar none up from Florida always stop there






I travel all over New England for work exploring the food along the way. So I have some experience in the area of Roast Beef. Niko's Super beef is good, really good. You would be hard pressed to find better. I would only add a minor addition, but we are splitting hairs at this point. A touch more cheese. This place rocks!
Update: Best Roast Beef goes to a tie between Bentleys Roast Beef out of Amherst and Nikos Roast Beef. I especially love the beef, and BBQ sauce, at Nikos. That fresh, perfectly cooked beef and that pepper corn and clove in the bbq-- outstanding. A sliver more provolone, or sharp provolone or cheddar, and Nikos takes the cake. The onion roll is better at nikos too. So what am I saying, nikos is the best I've had so far when it comes to a super beef. The dude below talking about more seasoning in the meat is clearly wrong. Get your sauce on the side and you will see what I mean.






I travel all over New England for work exploring the food along the way. So I have some experience in the area of Roast Beef. Niko's Super beef is good, really good. You would be hard pressed to find better. I would only add a minor addition, but we are splitting hairs at this point. A touch more cheese. This place rocks!





It checks all the boxes for good roast beef sandwiches, but the sandwiches are unnecessarily messy which makes eating them on the go difficult. If you're craving roast beef this side of Boston/Providence though, this will absolutely do it for you.





Absolutely delicious! Big servings and tender roast beef piled high! Great burgers too!






We just ordered takeout on our way through and everyone in the car ate so much we made ourselves ill. The portions are huge, but the food is so incredible you end up attempting to finish these massive dishes they provide. We ordered the Greek salad, a calzone, and my son ordered a cheeseburger and all were perfectly cooked, seasoned, and assembled. The car was dead silent for 20 minutes outside of the "mmm" noises we were all throwing out. Absolutely recommend making a stop!






Super Beef w/chz horseradish and BBQ, should be award winning, a must stop for any construction contractors sent there for work in area






Great service and food. Always a solid choice for those nights you don't feel like cooking.






I generally don't like roast beef, but the sandwich here is delicious!






Great food and super friendly service. I got a steak and cheese sub and a pepperoni and cheese calzone. It was all delicious.





Stopped here while passing by and never having been before and was pleasantly surprised. Chicken finger sub with barbecue was excellent and then went back again the next day for a steak and cheese that half the bread got soggy on and broke apart but was still very good. Would definitely recommend trying them!





I must say the service from the staff here was exceptional!
I ordered a pastrami sub and a steak and cheese sub. The pastrami was delicious and well toasted no soggy bun, exactly what I was hoping for, but sadly the steak in the steak and cheese was bland and it was more like ground beef rather than shaved steak; caught me a little off guard.






Best tomatoes, and staff is out of this world! If you are salisbury and want a salad or sandwich....this where you go!






We are new to the area and have tried many restaurants for take-out. This is hands down THE BEST pizza we've had, not only in this area, but ever!! The perfect amount of deliciously flavorful sauce, just enough cheese and toppings and a crisp, but not over done crust. If I could give more than 5 stars I absolutely would!! We will most definitely be returning to try more of the menu!!





Visited once and ate in the restaurant. Very casual (typical roast beef or pizza place). Steak bomb and junior beef were very good. Onion rings were EXCELLENT! Service was friendly and food was served quickly.





Stopped in after seeing the sign "famous roast beef". The lady behind the counter was very sweet and recommended the steak tip sandwich. It was a perfect blend of meat, cheese, peppers and onions. MmmMmmmm






Buffalo chicken pizza is the best ever! Honestly, everything here is fantastic so order a lot and nap even harder...






The online ordering system is perfect. Works every time. The food is great. THANKS!





Food was very good and priced right. Ordered online and waited half hour. I think they did the phone ins before us and missed the order






I had a large roast beef with horseradish sauce. There was plenty of very tasty roast beef and spicy horseradish sauce. Soft warm bun. I like that they toast the bun. It gives it a nice crunch and more flavor.






Our go to place when we come down from Maine. Best Gryo's in New England!!!






As usual, there is nothing there that I have not really liked!! From basic Chicken Tenders that are "Tender" to a Meat Lovers Pizza loaded with topings and flavor! Don't forget their Awesome Roast Beef sandwiches that I highly recommend. In the words of Arnold "I'll be back"!






I have never had a bad meal from Nikos! They have the best roast beef, onion rings (thin sliced and hand battered), steak tip salad (and you get a generous amount) with homemade thick and creamy greek dressing (perfect for dipping your fork in first)! The list could go on and on, but these are some of my favorites!
Thank you Nikos, dont change a thing!!






Actually and surprisingly- very good. Great roast beef.






Placed an order online and was prompt and hot.My favorites are the roast beef and the Greek chicken caesar. The staff are are always freindly.






Best roast beef on the face of the planet.... no doubt






I have been getting a lot of take out lately. Nikos is in the rotation. Great service and delicious food. Thanks! You are awesome!






I love this place! I really enjoy their roast beef sandwiches with lettuce,cheese,mayonnaise, onion and horseradish.






Absolutely love niko's the best person I ever had the privilege of meeting introduced me to this place






Fantastic and delightful food, I liked the mood this place has, and the employees were very kind. Will surely visit here again.






I have been there twice now on my way back from Boston and have had a steak tip salad with feta cheese that was done perfectly the steak was tender and delicious the salad was fresh and crispy and the service was terrific.






A top 10 super beef on the north shore. Very good job
"Can't get enough, this is the stuff life's about and it trips me out"- 311






They've certainly earned the highest rating in the area.
First timer, got a Gyro and some onion rings, I was late picking up my order, so it was a little cool, but that was on me... I expected it would be less than awesome.
I gotta say, they were nothing less than awesome.Amazing Gyros! I thought the Tzatziki sauce was absolutely lovely, if not perfect!






Had a delicious Italian sub. Next time I think I'll have them toast it. Yummy






Had a delicious Italian sub. Next time I think I'll have them toast it. Yummy
Roast Beef and Seafood in Salisbury, MA
We deliver to: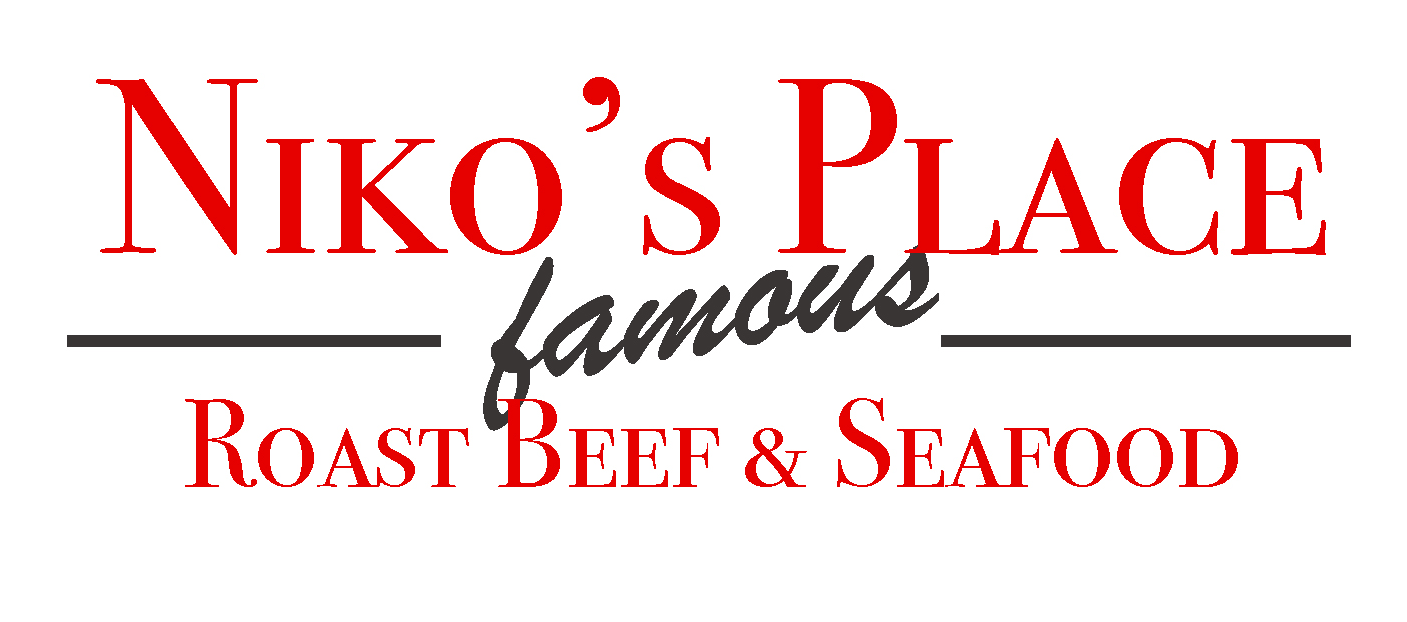 About us
Niko & Anna opened Niko's Place on 194 Elm Street in Salisbury in 2005. They have proudly served Salisbury and the surrounding towns of Amesbury, Newburyport and Seabrook for years and they aren't planning to go anywhere anytime soon! Amazing relationships have been built here with many customers and it goes without saying that Niko's Place is Anna and Nikos second home. Anna and Niko are happiest when their customers are happy and satisfied and they vow to continue providing their community with good food for as long as they possibly can!